About SCORE
The American Children of SCORE (String, Choral, Orff and Recorder Ensemble) is a non-profit music education and performance organization for children ages 8-12, located in north central Virginia.
SCORE seeks to mine the enormous musical potential of children of this age, allowing them to continue to be well-rounded singers and instrumentalists with heightened ensemble challenges.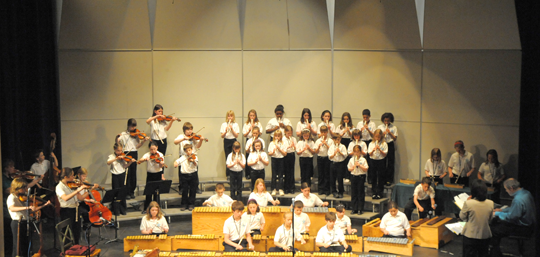 Any community or school that has an active strings program for children, along with good Orff music and movement instruction, can put together a SCORE group. Although the group is performance oriented, it is also an educational organization. SCORE offers opportunities to travel, participate in workshops, form relationships with other performing and educational groups nationwide and to perform at a high level.
We can help you create a SCORE group at your school or in your community!